Dixiana - Dixiana 1992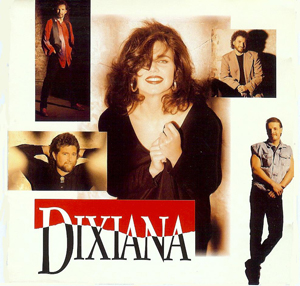 Dixiana was an American country music band. Founded in 1986, the band was composed of five members: brothers Mark (bass guitar, vocals) and Phil Lister (guitar, vocals), Randall Griffith (keyboards), Colonel Shuford (drums), and Cindy Murphy (lead vocals). Signed to Epic Records in 1992, they released their self-titled debut album that year. It produced three singles on the Billboard Hot Country Singles & Tracks (now Hot Country Songs) charts. The album received a C- rating from Entertainment Weekly, who described it as "generic country-pop" but highlighed lead vocalist Murphy as a "strong suit". A second album, The Gospel Truth, was issued independently[1] before the band's members parted ways. Mark and Phil Lister have since co-founded a recording studio called Dixiana Music.

This album contains "Are You over Her?," "Waitin' for the Deal to Go Down, " and "A Little in Love, " among other favorites.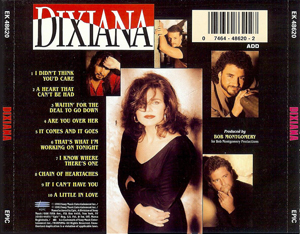 Traсklist:
1. I Didn't Think You'd Care
2. A Heart That Can't Be Had
3. Waitin' for the Deal to Go Down
4. Are You Over Her
5. It Comes and It Goes
6. That's What I'm Working on Tonight
7. I Know Where Therre's One
8. Chain of Heartaches
9. If I Can't Have You
10. A Little in Love

Thanks to Dixiana - Dixiana 1992 at Bradie for this record!

Bitrate:mp3, 320 kbps Size: 72 MB
Download
Uploadstation