Clay Davidson - Unconditional 2000
Added 21/11/2011
Clay Davidson - Unconditional 2000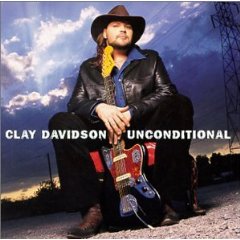 Clay Davidson (born April 4, 1971 in Saltville, Virginia) is an American country music artist. He signed to Virgin Records' Nashville division in late 1999, Davidson released his debut album Unconditional on April 11, 2000. Its title track was a top 5 hit for him on the Billboard country charts, and the album produced two more Top 30 hits. Davidson was later transferred to Capitol Records Nashville after Virgin Nashville's lineup was merged into Capitol, although he did not record anything for Capitol and was soon dropped. Unconditional remains his only album.


Traсklist:
01. Makin' Hay
02. I Can't Lie To Me
03. Unconditional
04. Plain Ol' Pain
05. Sometimes
06. My Best Friend And Me
07. Doghouse Rights
08. Come Rain Or Shine
09. One More Day
10. What Was I Thinking Of
11. We're All Here


Bitrate:mp3, 192kbps Size:MB
Download
Uploadstation

Honky Tonk
|
Comments (1)
|
Write a comment
|
Michael Peterson - Michael Peterson 2010
Added 17/11/2011
Michael Peterson - Michael Peterson 2010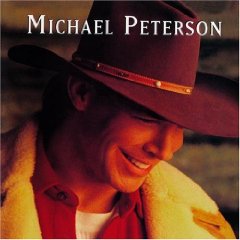 Traсklist:
01. Lost in the Shuffle
02. Love's Great.
03. When the Bartender Cries
04. Drink, Swear, Steal & Lie
05. I Finally Passed the Bar
06. From Here to Eternity.
07. That's What They Said About the Buffalo
08. Too Good to Be True.
09. Since I Thought I Knew It All
10. By the Book
11. For a Song

Bitrate:mp3, 320 kbps Size: 91 MB
Download
Uploadstation
Honky Tonk
|
Comments (0)
|
Write a comment
|
Mo Robson - Can't Afford the Luck 2011
Added 17/11/2011
Mo Robson - Can't Afford the Luck 2011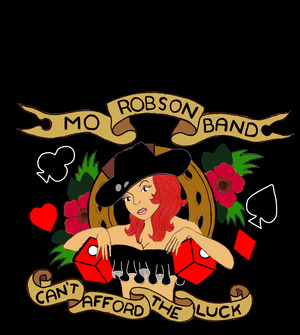 Traсklist:
01 - Ramblin' Kind
02 - Brand New Goodbye Song (achievement. Chip Moman & Reggie Young)
03 - Lonesome Waiting At Home
04 - Bitchin' Camaro
05 - Can't Afford the Luck
06 - Can't Find Nothing Wrong
07 - Broken Hearted Mind
08 - Rita Or Rose
09 - Nothing Foolish
10 - You Are the Reason
11 - Sweet Chiba, Mi Amiga
12 - Eight Seconds

Bitrate:mp3, 192 kbps Size: 61 MB
Download
Uploadstation
Honky Tonk
|
Comments (0)
|
Write a comment
|
Mitch Snow
Added 16/11/2011
Mitch Snow - Love Songs To All Kinds Of Ladies 2009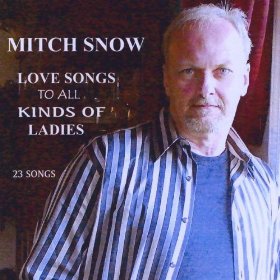 This fourth album by Mitch. These 23 Songs are a collection of various love songs - many happy and some are rather sad. but that's the way love is! The themes reflect love with all kinds of ladies, including love gone wrong. Mitch has a few humorous songs to round out the images of love. His musical talents shine particularly bright for the new songs with a Tex-Mex flavor. Mitch recorded all the instruments of these special music tracks.

Mitch Snow is no ordinary singer-songwriter, nor is he an ordinary musician. It is evident that he was born into a realm above the simple talents of most. Nothing about him is ordinary! With his quiet smile and thoughtful, non-assuming manner, he might be mistaken for anyone but the explosive performer he's known for. However, when he takes the stage and the lights go down, it is quickly discovered why the house is packed to standing-room-only! His vocals rival anyone heard on the radio and he is totally in command of the stage. With his guitar and harmonicas, he keeps the crowd rocking and riveted in awe of his musical abilities!

This release contains some great original country material and when you hear SNOW sing'em, you know they've been sung. His sound is, no doubt, influenced by GENE WATSON & MERLE HAGGARD with shades of DAVID FRIZZELL - but with more range. All songs were recorded in Nashville, Tennessee and Thomasville North Carolina including these instruments: Fiddle, Steel Guitar, Acoustic Lead, Electric, Lead, Harmonica, Bass, and Drums with Harmony Vocals.


MITCH SNOW is a multi-talented singer, songwriter, musician, actor,producer, engineer and has been working professionally since the age of 12, when he first performed with his father and teacher, Jim Snow. Since that time, Mitch has captivated diverse audiences from Las Vegas to Saudi Arabia, Canada to Florida. He has performed as Hank Williams in the play "Lost Highways" to great reviews at the Barn Dinner Theater. He has opened for more than 40 national acts, including Marty Robbins, Tracy Byrd, Ronnie Millsap, Gene Watson, Joe Diffie and Billy "Crash" Craddock, to name a few.

Traсklist:
1. Teri, My Texarkana Crazy Lovin' Lady
2. Didn't I
3. Let Me Be Everything To You
4. Lovers or Friends
5. Tequila Rose
6. Big I.Q.
7. Every Night You Make My Day
8. Love MIght Be the Death of Me
9. It Was Like In A Movie
10. She's Ugly
11. You Oughta See Bobbie Sue Bop
12. I'm Doin' Fine See
13. Skeletons See
14. Woman For All Seasons
15. I Need Lovin' In My Life
16. I Ain't Perfect
17. That Texas Tigress
18. Time
19. Don't You Need Someone
20 Where Are You Spending Your Nights These Days 21. 21. Condo Song
22. Pieces See
23. You'll Need My Love See

Bitrate:mp3, 320 kbps Size: 117 MB
Download
Uploadstation

Mitch Snow - All About Texas - Heaven USA 2010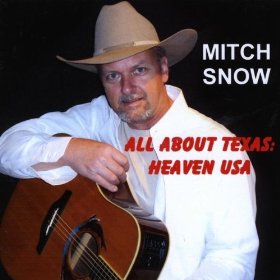 Traсklist:
1. When in Texas (Do As the Texans Do)
2. New Point of View
3. Cowgirl Cute and Cowboy Crazy
4. We Did The Whole Enchilada
5. What Might Have Been
6. Abilene Abilene
7. Hey Ballerina
8. Heaven USA
9. Teri, My Texarkana Crazy Lovin' Lady
10. Texarkana Baby
11. San Angelo
12. Tequila Bay
13. Country Afternoon
14. Tequila Rose
15. Hello Blues
16. Love MIght Be the Death of Me
17. Corpus Christi Bay Laid-back Baby
18. You Can't Tell My Heart What To Do
19. I'm Doin' Fine
20. It Was Like In A Movie
21. I Need Lovin' In My Life To Stay Alive
22. Baby, Let's Go Crazy

Bitrate:mp3,320 kbps Size: 115 MB
Download
Uploadstation
Honky Tonk
|
Comments (0)
|
Write a comment
|
Jimmy Collins
Added 10/11/2011
Jimmy Collins - Wanted Recorded Or Live (1991)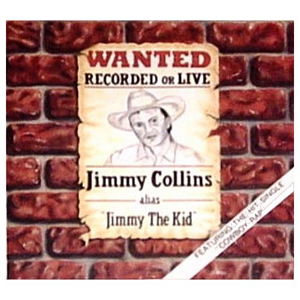 Jim Collins (born June 19, 1956 in Nacogdoches, Texas)

Between 1985 and 1998, Collins released three studio albums.
For two of them he used the name Jimmy Collins - the first was
Wanted Recorded Or Live (1991), the second was Rodeo Rock
(1995) and finally as Jim Collins he issued The Next Step in 1998

He also charted seven singles on Billboard Hot Country Singles
& Tracks chart. His highest charting single, "The Next Step,"
peaked at #55 in 1997. He had three albums released

As a songwriter, Collins has had more than fifty of his songs cut,
including singles by Kenny Chesney ("She Thinks My Tractor's
Sexy", "The Good Stuff", "Everybody Wants to Go to Heaven"),
Chad Brock ("Yes!"), Jason Aldean ("Big Green Tractor"), and
Gretchen Wilson ("I Don't Feel Like Loving You Today").[1]
"The Good Stuff" was Billboard's Number One country single
of 2002.

Traсklist:
1. Outlaw Blood
2. Rodeo Buck
3. When Nobody Needs A Cowboy No More
4. Rockin' At The Road To Ruin
5. Without The Whiskey
6. He Gave It All Up For Love
7. Cowboy Rap
8. How Deep In Love Can One Man Be?
9. The Outlaw's Last Request
10. The Best Kept Secret
11. I'm Not Ready Yet or Am I?
12. Ain't It Strange?

Bitrate:mp3,320 kbps Size: 105 MB
Download
Uploadstation

Jim Collins - Next Step 1998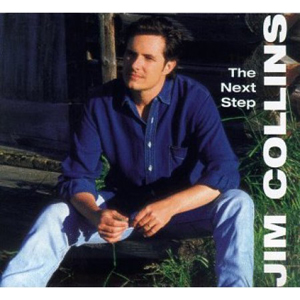 Traсklist:
1 Helplessly Hopelessly Yours
2 That's As Far As It Goes
3 The Next Step
4 Not Me
5 Let The Guitar Do The Talkin'
6 Two Hearts Never Break Even
7 My First, Last, My One And Only
8 Mind Over Matters Of The Heart
9 Are You Gonna Stay Or Go
10 I Can't Let Go Now


Thanks to Jim Collins at Bradie for this record!


Bitrate:mp3, 320kbps Size:80 MB
Download
Uploadstation


Honky Tonk
|
Comments (0)
|
Write a comment
|