Mark W. Lennon - Home of the Wheel 2011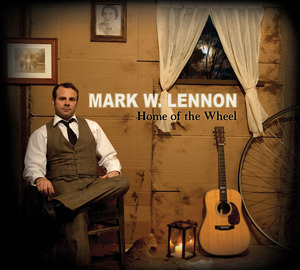 Mark W. Lennon has enough individual traits and strength in voice and material. He wrote all but two of the songs, and those "California Calling" and "Stop And Go", were co-writes with his esteemed producer, Marvin Etzioni. An incredible act in his own right, Etzioni is a former member of Lone Justice and has also worked with Steve Earle, Counting Crows and Lucinda Williams.
A North Carolina native, the LA-based Lennon has another a rare talent; a man who can and does out sing Ryan Adams and all those alt-country acts that have for years been heaped with praise, but struggle to deliver consistently.

Traсklist:
1. The River Stays the Same
2. Home of the Wheel
3. California Calling
4. Blues Forever (In Your Eyes)
5. Cold Mountain Steel
6. Sad Songs
7. Before the Fall
8. Look for the Walls
9. These Times Better
10. Paper Doll
11. Stop&Go

Bitrate:mp3, 256 kbps Size:59 MB
Download
Uploadstation